Karina Castellano, General Manager of Grupo EULEN Dominican Republic, said that the diversification of the services offered within the sector contributes to improving its positioning and thus boosting the economy.
This was explained by Castellanos at the "ExpoTur Success Factor 2022 Summit", where he pointed out that outsourcing services is a catalyst to boost companies dedicated to serving domestic and international tourists, as these companies sometimes need auxiliary personnel for the operation of the business.
She also pointed out that Punta Cana is one of the main areas where these services are being boosted, because events such as concerts, outdoor activities, sports tournaments, cultural festivals, etc., converge and require personnel to attend and meet the needs of tourists and operators.
In the words of the expert, "security work is one of the main services offered in tourist areas, as it guarantees tourists a perception of tranquility.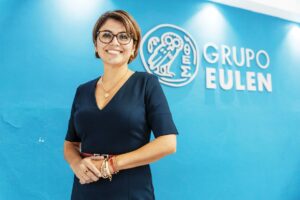 It is important to have a work plan that specifies the protocols for controls, gauging, patrols, evacuations, and assistance to people, among others, to meet this objective. Another service to be highlighted is the handling of beverages and food for human consumption, because we are talking about people.
The personnel must comply with all the requirements and be trained according to the service offered.
Likewise, he pointed out that to guarantee continuous improvement in these services it is essential that those companies with outsourced services make sure to request the contracted operators to comply with efficient control systems under international standards.
For example, the Business Alliance for Secure Commerce (BASC) certification and those corresponding to ISO 9001 and ISO 141 standards, which guarantee environmentally friendly operations and quality protocols.
"In the Dominican Republic, we are a company committed to corporate governance in favor of our employees. That is why our salaries are the most competitive. As part of this idea, all employees receive their uniforms free of charge, without having to pay for them.
Learn More: TOURISM