MAY 2020
Country-Specific Information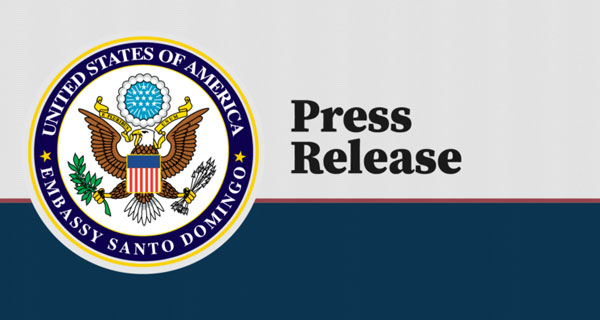 The Department of State has issued a Global Level 4 Health Advisory advising U.S. citizens to avoid all international travel due to the global impact of COVID-19.
Country-Specific Information:
The Dominican Republic has 11,196 confirmed cases of COVID-19 and 409 confirmed deaths.
Masks are required in all public spaces in the Dominican Republic and the curfew has been extended until May 17, 2020.
Flights are available to the United States through JetBlue. Check with the airline directly regarding booking flights. U.S. citizens who wish to depart the Dominican Republic should do so immediately or be prepared to remain abroad for an indefinite period.
The Dominican Republic has put in place a number of measures to slow the spread of COVID-19 including:

A national curfew that prohibits all traffic and movement of people from 5pm to 6am.
Creation of a national hotline for questions relating to COVID-19 if you have been exposed or are experiencing severe symptoms. Call *462 for further instructions, but note that English-speaking operators are limited.
Cruise arrivals have been suspended at all ports and coasts.
Public transportation, including buses, shared minibuses (guaguas), metro trains, and cable cars have suspended services, limiting the public's ability to move freely in urban areas.
Events and public gatherings of all kinds suspended.
Roadblocks have been set up at various points throughout the country prohibiting internal travel in the country. U.S. citizens with urgent travel, including travel to the airport for departure, should be prepared to present supporting documentation to the Dominican authorities at each check point.
Entry and Exit Requirements:
Effective at 6am on March 19, the President of the Dominican Republic suspended the arrival of incoming passengers and has effectively closed the borders of the Dominican Republic for an initial period of 15 days. While the President announced that outbound flights will continue to ferry foreigners out of the Dominican Republic to their home countries. Contact your airline to indicate demand for these services.
Quarantine Information:
The Dominican Republic has local capacity to diagnose the COVID-19 through the National Public Health Laboratory. The Ministry of Health advises of mandatory quarantine or self-quarantine for COVID-19 positive patients. Please call *462 for further instructions.