The Samaná Tourism Cluster (CTS) and the Association of Hotels and Tourism Enterprises of Samaná (AHETSA) announced the VIII Annual Meeting for the Tourism Development of Samaná.
The meeting will be held next Thursday, November 17 at 10:00 a.m., at the Santa Bárbara Hall, in Puerto Bahía, Samaná, under the theme "Samaná, a destination of experiences".
The president of the CTS, Jesús Durán, said that it is of great importance the realization of the eighth annual meeting, since the same is going to justify the Samaná destination, as one that defines experiences according to the needs of each visitor.
"The experience is a kind of capital of knowledge, customs, emotions that are put in place to enter into communication with the tourist, which can be experienced, readjusted, transformed in each new meeting," he added.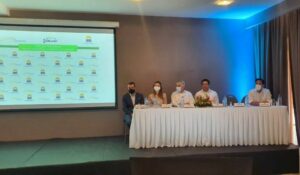 For his part, the president of AHETSA, Juan Bancalari, stressed that "the tourism sector is the catalyst of the province and proof of this is the process of transformation based on experience, where the visitor is at the center of the whole process".
He also thanked the support of the Ministry of Tourism (Mitur) for being present once again at the meeting, which is held every year with the purpose of continuing to support the development of tourism in the region.
The meeting will be attended by Encarna Piñero, president of Inverotel and CEO of Grupo Piñero; the Minister of Tourism, David Collado; Sharon Mei, General Manager of Amber Cove Port, Puerto Plata; Teresa Arizti, Chief Marketing Office of Soltour; Svenja Paulino, director of the Biodiversity and Business Program in Central America and the Dominican Republic, of the GIZ; and Rafael Santos Badía, general director of the Instituto de Formación Técnico Profesional (Infotep).
Learn More: DEVELOPMENT