Zero Bureaucracy seeks to process permits for priority sectors of the Single Window for Investment
The Zero Bureaucracy program agreement was signed by ProDominicana and the Ministry of the Environment.
The Export and Investment Center of the Dominican Republic (ProDominicana) and the Ministry of the Environment and Natural Resources signed an agreement for the implementation of the Zero Bureaucracy program with the purpose of establishing the connection of the permits and associated procedures of the prioritized sectors of the One-Stop Investment Window.
The signing was headed by the Minister of the Environment, Miguel Ceara Hatton and the executive director of ProDominicana, Biviana Riveiro, where both parties described the event as a way of placing the Dominican Republic on a path of competitiveness that is extremely important in terms of services provided by the Dominican State to users, investors and managers.
"We are very pleased to formalize the work that we have been doing for some months, and whose main purpose is not only to generate better processes and simplify procedures, but also to provide more transparency and efficiency to all procedures associated with new investment projects in the Dominican Republic," said Biviana Riveiro, executive director of ProDominicana.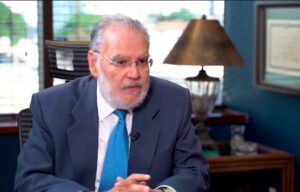 Likewise, the executive director of ProDominicana pointed out that this agreement will have a positive impact on all the procedures associated with the permits, but in the end the greatest impact will be on the citizens with the opportunities generated by the investment being made in the different provinces.
Ceara Hatton recalled that the Dominican Republic has the challenge of climate change, a reality that affects us, being one of the most vulnerable countries in the world, located among the first 15 countries and Haiti among the first 5. A situation that, if measures are not taken, we will be greatly affected and although we are not responsible for global warming, we contribute only 0.008% of greenhouse gases, considering a very complex reality ahead.
"What we have signed is part of a vision that is Zero Bureaucracy, and that has been expressed in what investment represents, today the investment budget is at 30 % of GDP, these data come from the last quarter of 2020, to the first quarter of 2022. We have six quarters with an investment budget of 30 percent, that is very high, this situation rarely occurs", the minister pointed out.
In this sense, Minister Miguel Ceara assured that the Dominican Republic has gone through many difficult times as a country and has managed to survive, with a great capacity for resilience, "we are now left with this challenge of growth, wellbeing of the people, maintaining environmental sustainability as a transversal axis of all things".
Learn More: ECONOMY