BEES Pay is the credit card that arose from the union of Banco Vimenca, VISA, VisaNet and the insurance company Unit. It is a financial ecosystem that provides payment alternatives to users in search of sustainability and growth of retail businesses. According to the Dominican Association of Fintech Companies, 65% of these businesses value the impact of the covid-19 pandemic on their business because it generated an increase in operations and an expansion of the customer base.
The fintec system or also called fintech, together with the platform, seeks the integration of finance and technology to provide cutting-edge services in an agile and flexible way in this recent business model. According to Luis Manuel Pérez, the representative of BEES and VISA, the Dominican Republic is the pioneer country in this new ecosystem.
This credit card is governed by the same standards as the others. This means of payment has zero issuance and renewal costs because customers are referred by VISA, according to Banco Vimenca's Director of Product and Channel Banking, Geordano Acosta.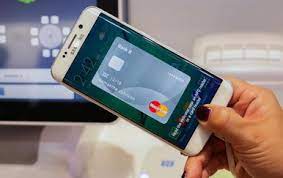 "Already a grocer operating with the application does not require cash to place his order," Perez highlighted in a conversation with elDinero.
About 30% of the prospect base are new to formal credit, that is, they did not have any relationship with banks. According to Perez, this is a door that allied institutions open to promote and support retail businesses.
The variables taken into account to determine the line of credit that the user will obtain are: the size of the establishment, the behavior or potential of the customer and the risk levels. Once these points have been analyzed, the corresponding limit is applied to each business, stated Acosta.
According to Mr. Perez, the payment tool has been on the market on a massive scale since March of this year. The company has a database of 60,000 clients and, to date, more than 5,000 users have joined the new ecosystem.
The main objective of this financial system is the number of citizens who can help by providing them with access to a source of resources in a more efficient way.
A financing term of 30 to 45 days, paying basic business services from electricity to water, reducing the use of cash and implementation of digital payments are some of the benefits of the credit card. It also seeks that users have an increase in purchasing power.
Another aspect in favor is that customers through their orders generate points that can be redeemed for items or make direct payments within the platform.
However, Pérez points out that this fintech system is not without its challenges. One of the challenges it still presents is the transformation of the thinking of customers who do not want to integrate because they are used to managing their finances through cash. He emphasizes that this new financial product is the first of many they have on their project list.
Source: Eldinero.com
Learn more: ECONOMY