In 2021, Mondelēz had revenues of approximately US$28.7 billion net.
The Directorate General of Customs (DGA) informed that Mondelēz will make the Dominican Republic its distribution center to supply, of all its products, the Latin American and Caribbean market.
According to the statement, the company made the decision to establish itself in the country because during the global container crisis they were unable to supply the Caribbean islands, but the Dominican Republic maintained a normal flow of ships.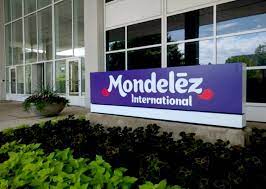 It also took into consideration the geographical proximity of the country to the main markets of the Caribbean and Latin America, which constitutes a strategic point for the distribution of its products.
Customs said that the installation of a new multinational in the country, in addition to being an important milestone, "is a clear recognition of the actions that the current administration has been deploying for more than two years to make tangible the vision of President Luis Abinader, to turn the Dominican Republic into the main and safest logistics hub in the region".
The entity said that in 2021 the Mondelēz company had revenues of approximately US$28.7 billion net, positioning itself as the number one company in sales of sweet and savory snacks.
Learn More: COMMERCE