Gabriel Escarrer (Meliá): "The Dominican Republic as all the incentives for any foreign investment".
Meliá's CEO, Gabriel Escarrer, valued the collaboration between the hotel sector and the Government of the Dominican Republic, key to the rapid growth of national tourism.
Gabriel Escarrer, CEO of Meliá Hotels International, highlighted the high tourism potential of the Dominican Republic and congratulated both the President and the Minister of Tourism for their policies to promote and develop the lodging sector.
Escarrer indicated that the Dominican Republic is a very attractive nation for international investment in tourism,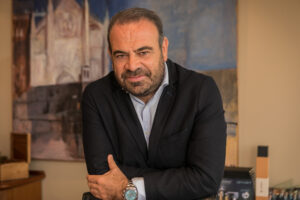 since beyond its cultural value or the beauty of its beaches, it has legal security and public-private collaboration. In this regard, the Meliá executive thanked President Luis Abinader and the Minister of Tourism, David Collado, for "having helped make the Dominican Republic one of the countries that are taking off the fastest, tourism-wise".
Rafael Blanco Tejera, president of the National Association of Hotels and Tourism of the Dominican Republic (Asonahores), affirmed that the Caribbean country has received US$950 million in foreign investment in the tourism sector this year, a sector that by 2022 has already generated US$7 billion for the Dominican economy. Blanco also assured, at the beginning of this summer, that the Dominican Republic will have received more than 7 million tourists by the end of the year.
Dominican Republic's award to the Escarrer family
The current CEO of the hotel chain again dedicated good words to the Dominican President, Luis Abinader, for having presented his father Gabriel Escarrer Juliá -and founder of Meliá-, with the Medal of the Order of Merit Duarte, Sánchez and Mella, for his dedicated career dedicated to tourism: "It is a source of pride, half of our heart is Dominican and for one to be recognized for what he has done in this country, since the 1990s, all that he has built and the number of jobs he has generated, is something we are very grateful for," Escarrer added.
Learn More: Economy