Foreign direct investment (FDI) has grown in the Dominican Republic in recent years, receiving from 2012 to date, 27 billion dollars for this concept.
According to Dominican Vice President Raquel Peña, the sustained increase in FDI places the country among the top 10 investment destinations in Latin America and the Caribbean.
During a ceremony held by the Dominican Republic's Export and Investment Center to recognize foreign capital companies for their contributions to the economy, Peña said: "What we see reflected in our economic performance is the result of the country's efforts to become a favorable place for investment".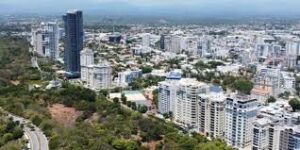 He also stated that during 2021, foreign direct investment was three thousand 102.1 million dollars, a growth of 21.2 percent with respect to 2020.
She also highlighted that this year the growth trend of these investment flows continues with an attraction of one thousand 870.9 million dollars in the first half of the year, 20 percent higher than in 2021.
Finally, the Vice President pointed out that the One-Stop Investment Window for the priority sectors of renewable energy, telecommunications, infrastructure and tourism will soon be presented as part of the Zero Bureaucracy Program.
Learn more: ECONOMY