During the two decades prior to the pandemic, the country maintained sustained annual economic growth in excess of 5%, making it a strong and stable nation. The World Tourism Organization recognized the Dominican Republic as the first country in the world to recover from the COVID-19 pandemic. The World Bank forecasts that the Dominican economy will be the fastest growing in 2023, with 4.8%. This is due to the stability and openness of the country, which offers a favorable climate for investment, especially in the tourism real estate sector. According to the data, in 2022 the country surpassed the threshold of 7 million tourists. In short, the Dominican Republic offers an excellent opportunity for investment in many sectors, especially in high profitability real estate.
The Dominican Republic is a Caribbean country strategically located in the center of Latin America, which allows it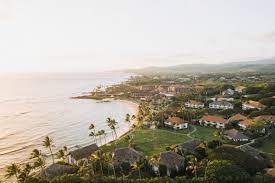 to do business with the entire world, in addition to being the bridge for transactions between third parties. The country is known for its tropical climate that offers a variety of year-round attractions, from sun and beach to culture and mountains. It is an increasingly popular tourist and real estate destination, with a wide range of attractions for all tastes.
Some reasons to invest in the Dominican Republic?
Good business climate: According to the World Bank's "Doing Business 2016" report, the Dominican Republic ranked 93rd in doing business in the territory.
Broad Economy.
Improved Infrastructure.
Political and macroeconomic stability.
Equal treatment for foreign investors and local investors.
Skilled labor.
Banking and insurance systems.
Free entry and exit of capital.
Strategic geographical location.
The Dominican economy is based on investor confidence, so the government strives to promote sustainable growth by creating a favorable, transparent, stable and inclusive business environment. This policy is reflected in the creation of tax incentives and a solid legal framework, such as Law 158-01, "Law CONFOTUR", which grants tax exemptions and other benefits to investments in the tourism real estate sector. This law has become a valuable tool to stimulate the attraction of foreign capital.
The Dominican Republic has improved its infrastructure to attract more investment to its territory. The Autovía del Este and the Coral connect the capital with Punta Cana in just 2.2 hours, making it easier for visitors to travel. In addition, there are numerous cruise ports, airports and cargo ports that allow international trade and access to a wide variety of goods and services. Punta Cana International Airport, for example, received 425 thousand tourists in 2022. In addition, the country has innovative real estate proposals that use advanced technologies such as building information modeling (BIM), resistant materials and anti-seismic structures that conform to international standards. Projects such as BlueMall or Coco Bongo represent the investment in infrastructure to offer a wide variety of complementary options, such as theme parks, bars, restaurants and exclusive stores such as Louis Vuitton or Swarovski. With all these improvements, the Dominican Republic has consolidated its position as a first-class tourist destination and expects to continue improving its offer to attract more visitors.
Investment sectors in the Dominican Republic
Agriculture.
Real estate.
Renewable energy.
Mining.
Tourism.
Telecommunications.
Infrastructure.
Benefits for investors
To encourage investment in the tourism sector, the Dominican government granted foreign investors the right to import if necessary to build a project, its development or expansion, with foreign investor capital with tax exemption for no more than ten years from the initial date of operation of the investment project.
Import of merchandise without customs duties or value added tax.
Complete industrial park services for industrial use.
Why and how to invest in real estate?
Investing in Real Estate is always an excellent option because it is the only financial instrument that can maintain and increase its value over time. It is also a very low risk and high return asset, which can easily become a solid source of passive income and/or capitalization.
Another great advantage is that you do not need to be an experienced investor to start an investment portfolio. Anyone with good credit management will be able to start in properties with a minimum investment of 20%-30% of their value. But it is important to define with which type of property to start the investment portfolio, since real estate offers a great variety of possibilities ideal to have a diversified portfolio that includes: family properties, tourist properties, commercial and corporate premises, lots, industrial buildings, among others.
The Dominican real estate market is at its best moment, and due to its socio-economic conditions, it allows us to:
Obtain a profitability in foreign currency.
Access to financing. And the future possibilities of leverage in that investment.
Capital revaluation, through the revaluation of the acquired real estate.
Cash flow through high profitability and the use of refinancing.
Having access to long and short term rental business, as a result of: The installation of new companies, the arrival of immigrants, the
visit of the Dominican absentee, tourism, among others….
Stable mortgage rates, even fixed for 5, 10 and 15 years.
Thanks to its growing tourist attraction, the rental business in the Dominican Republic is very lucrative, especially in coastal cities such as Las Terrenas, Samana. A good investment property located not far from the beach or with stunning panoramic views will certainly benefit from high occupancy and rental rates, guaranteeing a strong ROI, between 6% and 12% per year for the best winners. The average rental ROI is 8% per year.
The real estate industry has been significantly promoted by government measures to stimulate tourism and give significant tax incentives to investors in promoting tourism development. One of the main laws supporting this is the CONFOTUR certification. Its objective is to develop sustainable tourism by offering tax incentives to investors.
It is relevant to highlight the 100% tax exemption for a period of 15 years on the following:
Rental income
Capital gains
Incorporation of Companies and Capital Increase
Transfer of real estate
Ownership of real estate
In summary, the Dominican Republic offers a great potential for foreign investors looking for new business opportunities, being definitely the real estate sector in tourist areas a very attractive sector.
Source: Noticiasvillariva.com.do
Learn more: ECONOMY