Within the framework of the special mission carried out in Madrid, Spain, on the occasion of the celebration of the International Tourism Fair (FITUR), the executive director of the Export and Investment Center of the Dominican Republic (ProDominicana) Biviana Riveiro Disla, participated in various meetings and plenary sessions with the objective of promoting the investment climate in the Dominican Republic's tourism sector.
During the mission, Riveiro participated in the Forum Conexión: Dominican Republic-Spain Relations, Tourism and Investment. The executive director spoke about the tools available to companies to promote trade and investment projects and opportunities in the country, such as the One-Stop Investment Window, the Investment Guide, and the Digital Investment Registry, among others.
In addition, he highlighted the participation of Spanish investment in tourism in the Dominican territory as allies in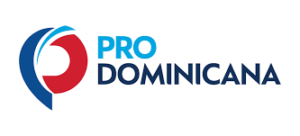 the development of the tourism sector. "We highlight the presence of companies and capital of Spanish origin in the Dominican Republic. The trend of the local tourism market shows that it continues to expand and that we have room for the growth of the Spanish hotel industry in the country," he said.
It is worth noting that by 2023 the Dominican Republic aims to reach around US$4 billion in total Foreign Direct Investment (FDI), and according to indications at FITUR, approximately USD$1.3 billion in FDI will be captured through the tourism sector.
Spain is the main European investor in the Dominican Republic, and this investment is estimated at more than US$2.1 billion for the period 2010 to September 2022. He also pointed out that more than 60% of this investment is destined for the travel and lodging sector.
Consistently, the country has demonstrated its tourism potential, and especially during 2022, historical records were achieved in terms of visitor arrivals. In terms of air arrivals, 7.2 million non-resident passengers visited the country in 2022, a sum that exceeds pre-pandemic values. Likewise, the arrival of Spanish tourists has had a growth of more than 60% if we compare 2021 with 2022.
ProDominicana executives were present at the 2023 Road Show with travel agencies and tour operators. They also participated in the opening of the fair and the inauguration of the Dominican Republic's stand at the event where they held various meetings with personalities from the business world of the European nation.
Likewise, ProDominicana's Investment Director, Marcial Smester, held a special participation during the "Dominican Republic Business" forum where he presented the Investment Guide with the purpose of strengthening investment ties with businessmen from the European country.
Source: Noticiassin.com
Learn more: ECONOMY