The executive director of the Export and Investment Center of the Dominican Republic (ProDominicana), Biviana Riveiro Disla, reported that exports from the Dominican Republic to Brazil during the period January-November 2022 obtained a growth of 15.85 % for total exports of USD 21.4 million.
Among the products with the greatest dynamism in exports to Brazil are: Instrument identified by the use Ostomy with a share of 55.6 %. Similarly, medical instruments and devices were among the main products of Dominican exports to Brazil during the period analyzed, with a share of 25.31%, while cigars had a share of 2.9%.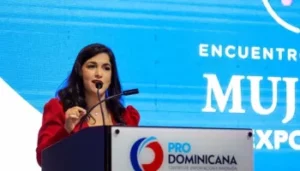 It is important to highlight that the main tariff regime that presented an important growth during this period is Free Trade Zones with 56.5 %. On the other hand, the national regime presents a participation of 1.76 %, according to the preliminary data of the General Directorate of Customs (DGA).
In recent days, Riveiro held a meeting with the ambassador of the Dominican Republic in Brazil, Patricia Villegas de Jorge, in order to join efforts to strengthen the strategies designed by the Dominican Republic to continue promoting exports and investments to the country.
Finally, the executive director of ProDominicana said that the institution is firmly committed to the promotion of exports and the attraction of foreign investment to the Dominican economy, considering them as part of the essential pillars for the development and improvement of the quality of life of Dominicans.
Learn More: COMMERCE