Remittances received in the Dominican Republic during January amounted to 802.0 million dollars, showing a 5.6 % inter-annual growth, with 42.7 million more than those received in 2022 and 9.2 million more than in 2021, informed the Central Bank (BCRD) on Tuesday.
These remittance flows during the first month of the year continued the growth path observed since the beginning of the last quarter of 2022, with increases of 0.3%, 0.1% and 0.4% in October, November and December, respectively, the entity indicated in a press release.
The amount recorded in January is almost double the value averaged in the same month for the 2015-2019 pre-pandemic period, which was 439.1 million, generating a multiplier effect on consumption, investment and financing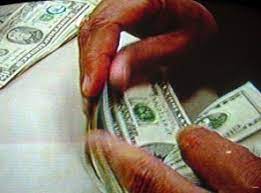 of the most vulnerable sectors that have these resources supplied by the diaspora.
83.3% of formal flows in January came from the United States, with US$544.9 million, according to the BCRD, which noted that the US economy grew by 2.1%, according to its Bureau of Economic Analysis, while unemployment in January 2023 stood at 3.4%, the lowest in more than 50 years.
The receipt of remittances from Spain in January reached US$45.2 million, 6.9% of the total, being the second country in terms of total Dominican diaspora residents, followed by Haiti and Italy, with 1.2% and 1.0% of the flows received, respectively.
The BCRD foresees that during 2023 there will continue to be important flows of remittances, exports, income from tourism and foreign direct investment, currencies which will continue to influence the relative stability of the current exchange rate, such that the national currency appreciated by 0.5% during the month of January.
The institution highlighted that the greater flow of foreign income allowed the accumulation of international reserves at the end of January in excess of 14.6 billion dollars, 12.1% of the GDP, a metric that exceeds the levels recommended by the International Monetary Fund (IMF).
Source: listindiario.com
Learn more: ECONOMY