The Dominican Republic received remittances worth 9,856.5 million dollars during 2022, 84.4 % of which were sent from the United States, the Central Bank informed Wednesday in a statement.
In December, the arrival of money from abroad totaled 944.2 million dollars, a figure that represents an increase of 0.4 % compared to the same month of 2021 and 43.8 % compared to 2019, in addition to representing an increase compared to the average value in the same month for the pre-pandemic period 2015-2019, which was 563.1 million.
This result is the third year-on-year increase recorded since last October and reaffirms the establishment of the new level of monthly remittance flows above US$800 million, resources that have a multiplier effect on consumption, investment and financing for the most vulnerable sectors.
As during the rest of the months, the United States led in remittances, which totaled US$671.2 million, while Spain received US$53.1 million, 6.6% of the total, being the second country in terms of total number of Dominican diaspora residents abroad.
Haiti and Italy followed, with 1.3% and 0.9% of the flows received, respectively, and the rest of the remittances came from Switzerland, Canada and Panama, among others.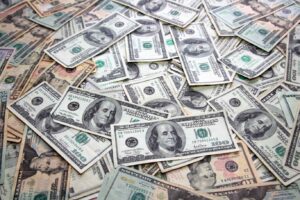 Regarding the distribution of the money received from abroad, the Central Bank pointed out that the National District obtained the highest proportion, with 34.7%, followed by the provinces of Santiago and Santo Domingo, with 14% and 9.2%, respectively.
The institution highlighted in its note other foreign exchange income in addition to remittances, such as exports, which reached record figures of some 14 billion dollars, as well as those related to tourism, which exceeded 8.6 billion, and foreign direct investment, close to 4 billion dollars.
These segments, together with other income from services of around 3,000 million dollars, total more than 39,300 million dollars, influencing the relative stability of the exchange rate that resulted in the appreciation of the Dominican peso by 2.0 % during the year.
The entity highlighted that this greater flow of foreign currency also allowed the accumulation of international reserves of some 14.4 billion at the end of 2022, which is 12.8% of the gross domestic product (GDP), a figure that exceeds the levels recommended by the International Monetary Fund (IMF).
Source: Eldinero.com.do
Learn More: ECONOMY