This weekend the artistic line-up continues in different stages of the capital. Here are Tiempo Libre's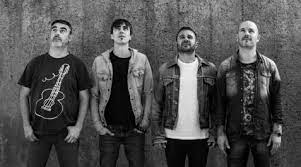 recommendations for fun and entertainment.
Diego Jaar celebrates his 30th birthday with a concert
Singer-songwriter Diego Jaar will celebrate his 30th birthday with a concert at the Casa de Teatro Bar, with those he considers most important, his family and his audience. He will be accompanied by a band formed by Rony Khoury, Hipólito Pérez, Eudy Ramírez and Carlos "CJ" Mendoza, as well as artists SEYE, Cristian Allexis, María de Jesús and Pamel.
Saturday, January 14, 9:30 pm. Casa de Teatro.
Festival "Destrucción Masiva" (Massive Destruction).
The DR's most important annual rock and metal festival returns with bands such as: Aipeiron, Altherëgo, Antes del agua, Black Water, Cälux, Concón Quemao, Dharma, El Hombrecito, From the basement, Guillelmo del Tuete, JLS, Karil, Lux Tenebrix, Múcaro, Out of Hand, Pranam, Santuario, Séptimo Invitado, Tierra de Negro and Vic Contreras.
Saturday, January 14, starting at 10:00 am, at Escenario 360, in Galería 360. Tickets at tix.do.
Selva Monte
The young Dominican singer-songwriter Selva Monte (Silvia Almonte Howley) will premiere this Saturday, at 8:00 pm, at Casa14, located at 14 Centro Olímpico St., El Millón, the song "Espiral ", an Indie Pop song that will be part of a record production she is working on. In her debut she will be accompanied by guitarist and producer Isaac Hernandez and the talented drummer Gonzalo Frómeta.
The concert is open to the public.
Source: Diariolibre.com
Learn more: ENTRETAINMENT