Salsa singer Yiyo Sarante and merenguero típico Yovanny Polanco will join their talent in a great concert to be held on Saturday, May 20, starting at 9:00 p.m., at Brunel Hotel Boutique, in Boca Chica.
In this concert Yiyo Sarante will perform his hits, including "Sálvame", "Me hubieraieras dicho", "Me vas a extrañar", "Corazón de acero", "Sin esencia", "Evidencia", "Prohíbeme verte", and many more from his extensive repertoire.
Likewise, the typical musician Yovanny Polanco will sing with his group the songs "Yo era el amor de su vida", "El puente seco", "La Típiquita", "El favor", "Amigo divino", "Homenaje a Nagua"; "Yo no tengo la culpa"; and many more.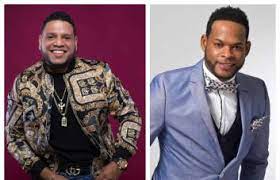 The promoters of the concert assured that Sarante is one of the main exponents of the salsa genre in the Dominican Republic, who remains in the popular taste for the quality of his songs.
They also indicated that Yovanny Polanco has a trajectory of successes worthy of admiration and continues to make music, the typical music that is so much danced in the country, especially in the Cibao region.
The host of this exclusive concert is Mabel Henriquez, who was the winner of the third edition of MasterChef celebrity Dominican Republic.
Source: Robertocavada.com
Lear more: ENTERTAINMENT