Punta Cana will host the 63rd Ordinary Meeting of the Board of Governors of the Central American Bank for Economic Integration (CABEI), which will be held on May 12 as part of the annual session to analyze the progress of the multilateral's Institutional Strategy, as well as the current challenges and trends in the economy and finances affecting the region.
The governors, who are the top representatives of the 15 nations that make up CABEI, are the Ministers of Economy, Treasury, Finance and Central Banks, and the session's agenda includes a review of the Bank's contribution to integration and the efforts made for regional economic and social development.
"This will be a great opportunity to share with the governors the coordinated work we have carried out as a multilateral development institution over the past year, as well as the support we can offer the countries in the face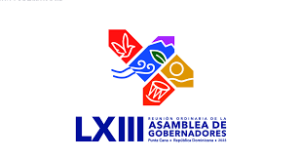 of new challenges," said CABEI Executive President Dante Mossi, who will lead the session.
CABEI is the main source of multilateral financing for development in the Central American region. In 2022, it supported various projects through innovative operations and products that totaled US$4,290.0 million in approvals, while disbursements totaled US$2,163.9 million. By 2023, approvals are expected to total US$3,300.0 million and disbursements US$2,050.2 million.
The sessions of the Board of Governors are preceded by a solemn opening session, to which the President of the Dominican Republic, Luis Abinader, is invited to inaugurate.
CABEI was created in 1960 as the financial arm of the region's integration and development. Its resources are continuously invested in projects with a development impact to reduce poverty and inequalities, strengthen regional integration and the competitive insertion of its members in the global economy, with special attention to environmental sustainability. CABEI is headquartered in Tegucigalpa with offices throughout Central America.
CABEI's financial soundness as the best credit in Latin America is backed by its high credit rating granted by different international agencies: Standard & Poor's with a rating of AA, Moody's with a rating of Aa3, and Japan Credit Rating with AA. The Dominican Republic and CABEI have a broad portfolio of projects and initiatives in various sectors, in which they have historically worked and continue to work, benefiting thousands of Dominicans.
Currently, the bank is showing significant growth, which is reaffirmed in the 63rd Board of Governors' distinctive logo, which alludes to balanced environmental and social development, embodied with elements characteristic of the Dominican Republic.
PROJECTS
CABEI in the country promotes the execution of major projects and strategic programs in the different territories that will directly benefit millions of Dominicans, seeking to generate better living conditions and development for the communities. Among the topics to be discussed at the assembly are climate change, drinking water and basic sanitation. Also transportation, health, decent housing, agriculture, road infrastructure, MSMEs, exports and tourism, among others.
Source: listindiario.com
Learn more: EVENTS