A debate on financial services for foreign trade in the digital era will be held in the country during the Latin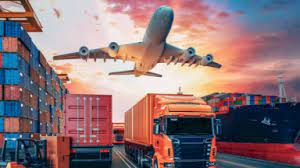 American Congress on Foreign Trade, coordinated by the Association of Multiple Banks of the Dominican Republic (ABA) and the Latin American Federation of Banks (Felabán).
The ABA informed that the Clace will be held for the first time in the country from January 31 to February 1, at the Jaragua Hotel.
It will bring together authorities, banking executives and experts from different areas who will share their views and experiences on foreign trade, online trade, SMEs, technology development and its impact on the dynamism of foreign trade today.
You may also be interested in: New law will boost foreign trade
He explained that the theme of the Clace will be "Financial services driving foreign trade in the digital era", a statement that clearly defines the scenario of foreign trade and financial services, increasingly collaborative and inevitably facing the challenges of the digital era.
The ABA expressed that this forum will directly contribute to the strategic vision of the productive sectors that export goods and services, and therefore, to continue the sustained development of the economy.
Source: Elnacional.com.do
Learn more: EVENTS