Once again, the iconic salsa band Grupo Niche will be in the Dominican Republic for a dance concert on the occasion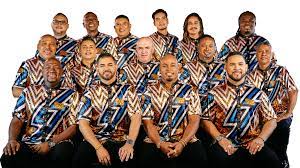 of Valentine's Day and Friendship Day, at the Teatro La Fiesta of the Jaragua Hotel, starting at 9:00 pm.
The activity will take place on Saturday, February 18 and to give merengue to the guests will be Alá Jazá with his orchestra, one of the most popular artists of this genre in the last four years.
Amable Valenzuela, producer of the concert, said that both Grupo Niche and Alá Jazá enjoy the sympathy of all kinds of public, so he predicted success to this activity.
"Undoubtedly, Grupo Niche is very popular in our country, which is why we have to bring them every year and their presentations have always been successful. About Alá Jazá, there is little that can be said, since we all know about his roots and the following he has, with thousands of followers in his social networks, because he is an artist for this generation", said Amable Valenzuela.
Source: Diariolibre.com
Learn more: MUSIC