Colombian singer-songwriter Manuel Medrano returns to the stages of Santo Domingo, Dominican Republic with all his hits on Saturday, September 17 with "Eterno Tour", in a presentation at the Volleyball Pavilion of the Olympic Center at 8:30 pm.
"Eterno" is the title of his second album which bears that name due to the special meaning it has for the Latin Grammy winning singer.
The singer has hundreds of millions of streams on Spotify, millions of followers on Instagram, has shared his passion for music and will present his second studio album that bears the name of the tour, where he sings of love and heartbreak, and will also sing his greatest hits such as "Fuera del planeta" "Bajo el agua" "Una y otra vez" among many others.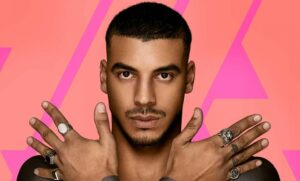 With a loyal fan base in the country that supports him in every visit to the country, the artist is characterized by singing to love through a modern sound and careful lyrics, something that has helped him connect with a heterogeneous audience that enjoys his voice.
Medrano arrives in the country again with WE Entertainment (@weentrd), the company in charge of the tour throughout Central America and the closing will be in the Dominican Republic.
Concert tickets are on sale at Uepa Tickets, Jumbo, Supermercados Nacional.
Learn More: Events