Turia Restaurant in Cap Cana announced an attractive artistic program featuring national artists, which will be premiered by Sergio Vargas and the Villa Altagracia Philharmonic Orchestra on March 9, starting at 9:00 pm.
Cultural manager Alexis Casado, in offering the information detailed that the management of the establishment will sponsor memorable moments for the Dominican and foreign public who visit the place.
"We begin a series of concerts at TURIA with the most talented and charismatic bands and artists of the Dominican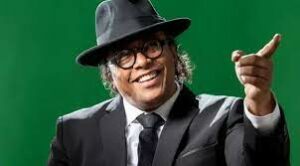 Republic," said Alexis Casado.
The artistic line-up that will be presented from this month until next August includes the performances of Grupo Bonyé on April 8, to continue on the 29th of that same month with the presentation of José Peña Suazo on the 29th.
The renowned singer-songwriter Pavel Núñez will open the month of May with a concert scheduled for May 20. While the popular merenguer Fernando Villaloona will be in charge of welcoming the month of June with his presentation on June 2.
A second presentation by Grupo Bonyé is scheduled for July 1 and on August 12, Sergio Vargas and the Villa Altagracia Philharmonic will return to Turia Restaurant.
Tickets are on sale at Turia Restaurante 849. 762. 8852 and 849. 658. 8742 and at Boleteria Punta Cana 829. 762. 8852.
Source: bavarodigital.net
Learn more: EVENTS