This is a new treasure from the leather goods line of the so stylish Dior house: Le 30.
This bag that will surely become a must-have of this summer 2009, takes its name from the number 30 of the Christian Dior house in the Montaigne Avenue.
One single color for each bag, black, white, grey, beige and purple, and they are decorated with the famous and beautiful CD logo, as a jewel.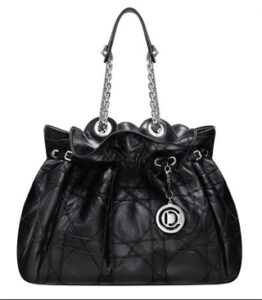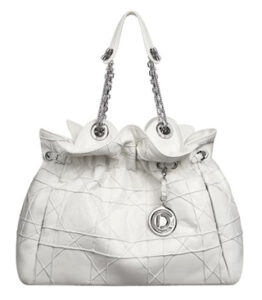 Its two handles in leather and double silvered chains bring an original style, while the volume effect is just wonderful.