Sophisticated and elegant
The Gucci brand presents us the men collection for autumn Winter 2009/2010.As always, the Italian name offers grey suits, black smokings and other jackets in velvet, timeless and elegant.
But the collection doesn't keep trapped in past, thanks to the innovative design of these classic clothes, offering at the same time sophisticated and more relaxed styles.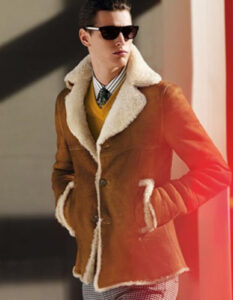 There is always a contemporaneous key in these creations, made from luxurious materials, using traditional techniques, and paying a special attention to details.
The models Mathias Bergh and Casey Taylor posed for the Italian brand and honour small collars, fine ties, trenchs and cardigans, personalizing a subtle masculine elegance, fruit of the incontrovertible Gucci.