Ecological line of clothes for Spring 2010
During spring , life is back, landscape embellishes, it's the time of renewal in nature.
H & M offers you to be part of this renewal too, with biological and flowered clothes that are part of its collection Spring summer 2010, called The Garden.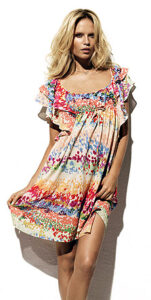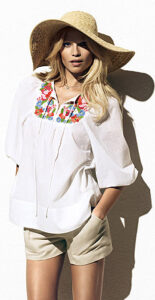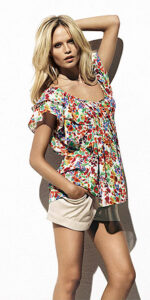 And it's a true garden which offers us the Swedish brand: Clothes are homage to nature, with flowers, landscapes, vegetations patterns and sunny colours, all inspired by seventies fashion, hippie and liberty.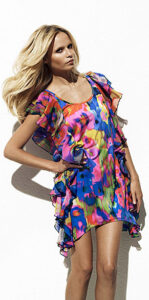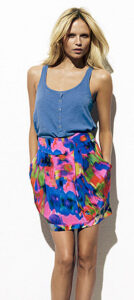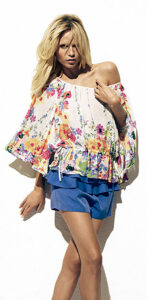 This retro style revisited for year 2010 is too in ideology: From mini-shorts to romantic blouses passing by small skirts, all the clothes of the line are biological, it is to say in organic cotton, silk muslin and recycled materials.