Dior, Givenchy and Lacroix
The fashion world never stops moving: already on the catwalks, the Haute Couture creations for the next autumn winter season. Let's take a look.
Dior
Intimate atmosphere for the Christian Dior collection Haute Couture Autumn Winter 2009-2010.The designer invites us to discover the creations in a non-finished ambiance so sensual, inspired by the Mister Dior fitting pictures.The models, large and black eyes, glossy lips, and frizzy hair as at the beginning of 20th century, give the impression they didn't have the time to finish dressing up, and wander in the Dior rooms with only a few clothes.The cuts and attitudes are so retro, the colors are wonderful: raspberry, lemon, orange, dewberry on the suits jackets and the empress dresses.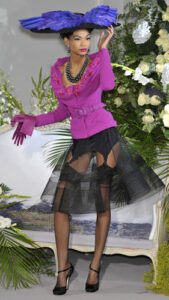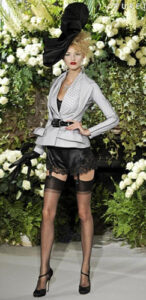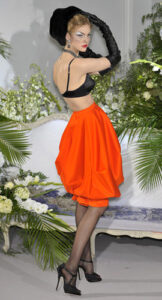 Givenchy
For Givenchy, it's a bright and concise show that took place at open-air.
A nice combination of beautiful Berbers in their black muslin chadors decorated with gold, and the white of the outfits adorned with oriental embroideries.But nothing is ever totally smooth and slick with Givenchy, who added great punk details to these angelic brides, with knuckles and studded jewels.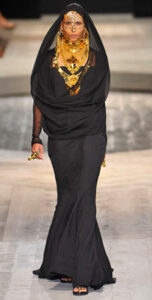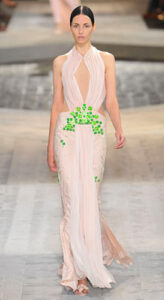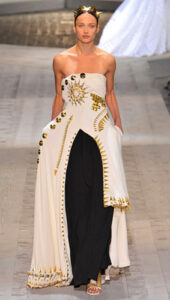 Lacroix
Black: it's the color who choose Christian Lacroix for what could have been his last Haute Couture fashion show.Is this a mourning sing, this black color that shelter models' heads and which are present on taffetas, lace and silk of the Lacroix outfits ?
It is not the sensation that gives the show, because the tonalities are never sad but always dignified and Mediterranean.Gorgeous details for a show prepared in less than one month, because of the financial situation of the name, which remember us that the know-how and talent of Lacroix is infinite.