Creations with childhood colors
Yes, the little ones also may have their fashion space, above all when it's about quality and such cute products as the shoes of Lala.These one are made at 100% from line and wool felt that has the Oeko-Tex Standard 100 certificate because it's a soft material but that keeps shape well, it's very comfortable and healthy to wear for babies since it doesn't soak easy and keeps the natural body temperature. Besides, it's resistant to flame and biodegradable.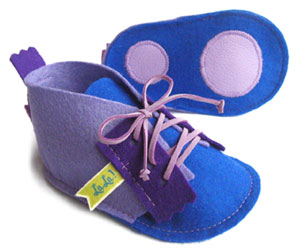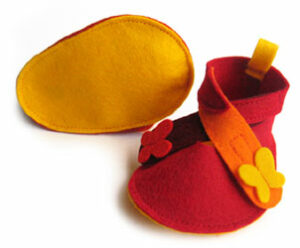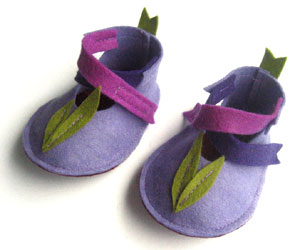 Concerning the design and the look, we couldn't ask for something better: it's not ordinary and boring at all !
On the contrary, the nice colors of childhood are used in a patchwork with bright tons assembled harmoniously, and decorated with stars, butterflies and leaves.
Behind this little and so adorable creations, there is the art and passion of a Croat industrial designer called Daria, who makes these shoes in a traditional way.
Beautiful shoes for babies from 3 to 18 months…