A polemical campaign
It's without a doubt the most polemical advertising campaign of this beginning of year 2009: the one of the queen of pop Madonna for the famous and prestigious luxury name Louis Vuitton.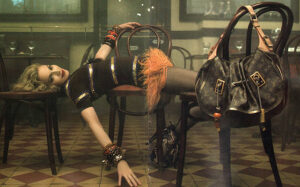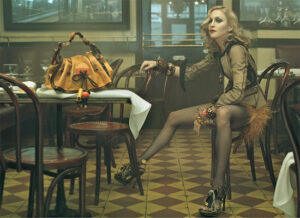 Worshipped by some persons, hated by others, the spring winter 2009 advertising campaign takes place in a coffee shop which smoky atmosphere comes together with the retro and Frenchy ambiance. The pictures of the star were taken by the photographer Steven Meisel, while she was posing next to the wonderful Vuitton bags.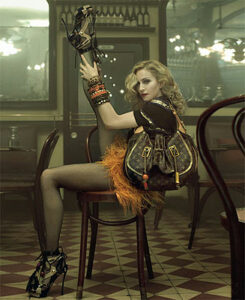 The poses combine with the vintage spirit of the campaign, and pay tribute to the Vuitton name, at the same time it reflects the fiery and enigmatic personality of Madonna.
This campaign seems to be a successful match between two giants of our century, celebrated in a beautiful and elegant way, trough high class pictures.