The season also brings with it a trend completely opposite to the glitter and neon that dominated in December 2020.
Nude will continue to be present. According to specialists, there are several reasons why nude or skin-colored nails are always in fashion: they always look neat and their neutral tones match perfectly with different outfits.
On the other hand, it is also increasingly used that the color of the nails matches the color of the outfit. In other words, they are painted in a color that matches the chosen garments.
Half-painted nails: the latest trend
In addition to nude nails or metallic versions, there is another trend that is making waves and that could be seen on the catwalks: half-painted nails. This means that only the tips or one side of the nails are painted with color. The rest is covered with clear lacquer. Beyond these novelties, there are a lot of classic elements that will remain in force. For example, black nail polish. In fact, black has been a trend for some time now.
Shades in the range of gemstone tones, such as emerald green, sapphire blue or ruby red, will also be used. This by no means means means that you have to decide on the same color for all your nails. On the contrary: different shades, so that every nail looks different, are also very trendy.The new season also has options for those who like to attract attention. Neon shades will continue to be in force beyond the summer. For those who are not so daring, there will also be nail polishes in matte shades.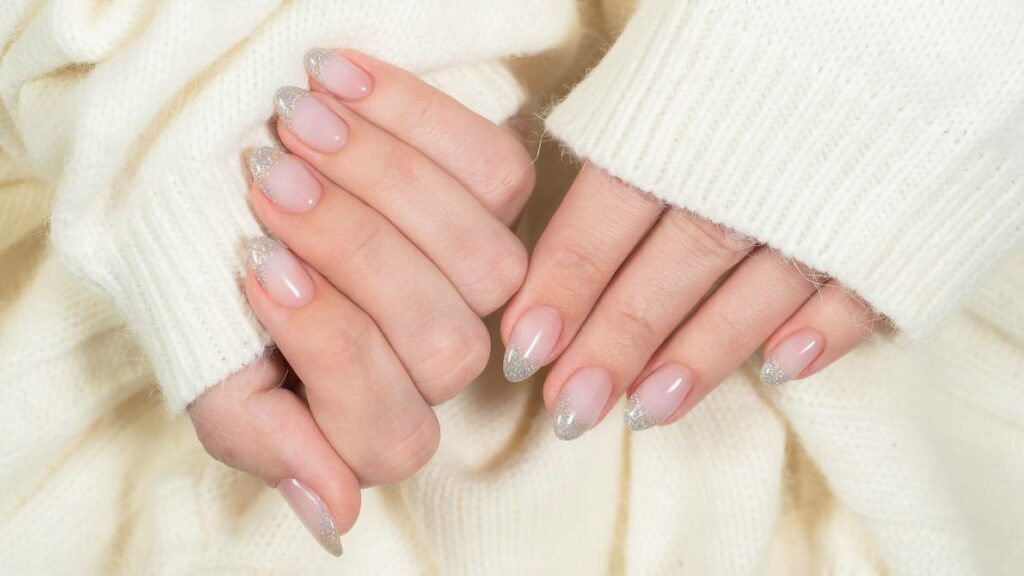 Back to the natural: nails are going short
But it's not just colors and textures that are in focus: nail shapes are also changing. They are once again short and with rounded tips instead of long and pointed claw-like tips. This type of nails goes well with all kinds of fashion trends.
You will also see a lot of light nail polish shades, a trend called naked nails. But for these "naked nails" to look really good, they must be very manicured and in shape. One option for naked nails is also to use nail strengthener instead of clear polish.