Signed by the greatest designers
The women love shoes, that's not something new.But what is new is that designers are more and more interested in creating new models, every time more original than others. Sometimes, the originality is so advanced that we can ask ourselves if the shoes can be used, and the models are much criticized, in a good or bad way.It's the case of the gun shoes by Karl Lagerfeld, that replaced the heel of the shoe by a gun, and that Madonna adopted immediately.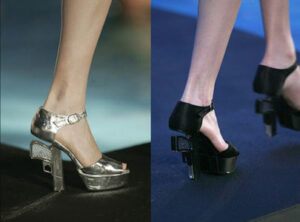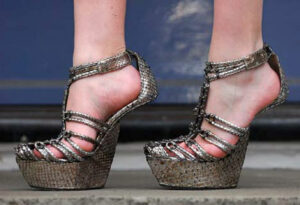 And, there are the No heels shoes by Antonio Berardi. In this occasion, it was Victoria Beckham that caused sensation by using it in a thigh boot model.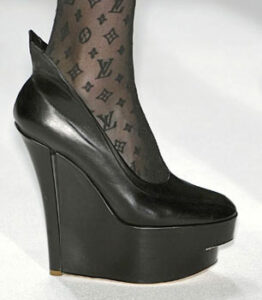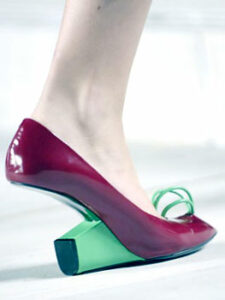 Marc Jacobs on his side created an inverted heel, whereas Louis Vuitton created an hybrid model of wedge heel platform shoe.