Or the elegance of the voyage
PAUL & JOE bears the name of Sophie ALBOU two little boys.In 1995 she launches a first line for Men that is the contrary to what men fashion proposed; young, fresh, retro, colored style.
The collection is a big hit, and her first customers push her to create a women collection, and it's what she did one year later.Since that time, in 10 years Paul & Joe did not cease evolving and represents more than thirty shops around the world, from Paris to London as well as Seoul and Jakarta.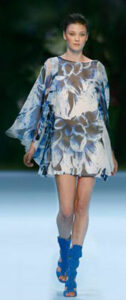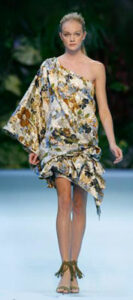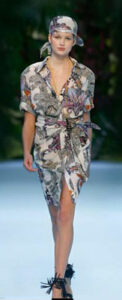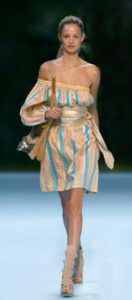 The Paul & Joe's woman is pretty like its creator, active, sparkling, she travels a lot, and is a nonconformist, and that is exactly what stands out from the spring-summer 2008 collection.
Clothing with floral patterns and ethnic cuts for the women (jackets Saharan, tunics) make us perceive a gentle voyage perfume and an original elegance.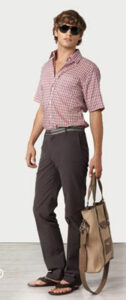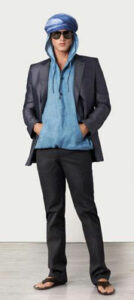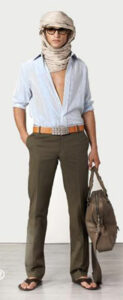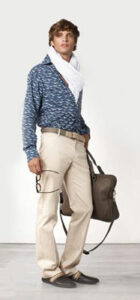 The men also bear a very traveler style with scarves enrolled like turbans on the head, patterns on shirts and trousers and bags as accessories.
A very successful mixed collection, originality and class meet each other for a very fashion outing…