The gamer universe is full of sports games and the PlayStation is one of the consoles that offers the most possibilities to gamers. We are not only referring to Fifa, but also NBA2K21, which allows basketball fans to put themselves in the shoes of the great basketball players. If we think about it, this has always been the dream of NBA stars' fans, a dream that has fueled million-dollar businesses and collaborations in sneakers, as in the case of Michael Jordan's Jordan Brand line, or LeBron James' Mamba line (which Nike has finally decided to eliminate). For this reason, the Japanese brand Sony has not hesitated to count on Nike Basketball when it comes to launching sneakers inspired by the new PlayStation 5, for which they have counted on the player Paul George. This is how the PG5 were born, a pair of shoes with which you don't need to know special combos to score a triple in style.
The Los Angeles Clippers player has collaborated on the design together with Yujin Morisawa, the artist responsible for the design of the PlayStation 5 console. The shoes, which include PlayStation symbols on the tongues and whose colors are largely inspired by the industrial design of PS5, as well as the iconic shapes and icons of the platform, which can be distinguished on both sides, following the same pattern as the DualSense wireless controller.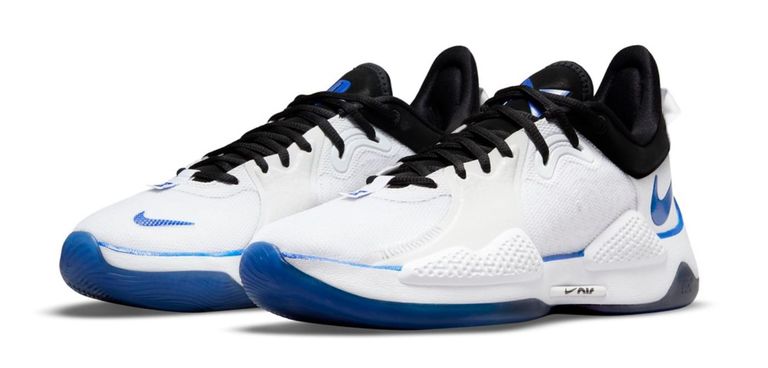 This is not Paul George's first collaboration with both video game and sportswear giants, but it is certainly one of his favorites. George stated on the PlayStation blog: "Creating sneaker collaborations with PlayStation and Nike Basketball has been one of my favorite pastimes over the past few years, and I'm so grateful to this community for supporting me and sharing my passion. Like many of you, I've been a die-hard PlayStation fan my whole life, so it's an honor to introduce my new creative project with my favorite brand."
As for the release of George's sneakers, we can say that they will arrive in Nike stores on May 14, as well as on the brand's website and SNKRS app. It's also worth keeping an eye on NBA2K's website, as they will also be selling the sneakers. As for the price, there is no exact figure as they have not yet been announced by the swoosh brand, but U.S. media claim that the price will be $ 120, which would be around 100 euros. We will remain attentive to the news about these shoes that only true fans of (virtual) basketball will appreciate.