It is an original show that took place on Wednesday October 1.
In the Saint-Cloud Park, in Paris, the 40 years of the Sonia Rykiel name were celebrated, in a ceremony filled with good mood, laughter and revolutionary fashion.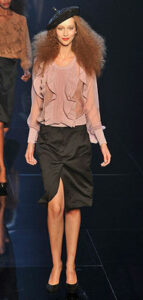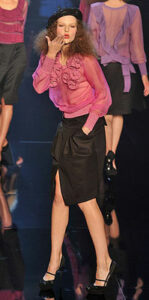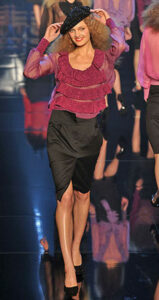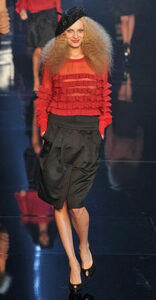 The queen of unfashion with legendary red hair opened her show on Frenchy models: The high sizes black skirts, elegant and sexy, combine with the lightness of the colored tops in muslin and frills, and with the black berets.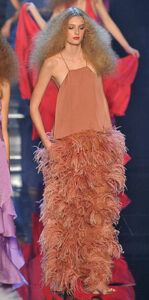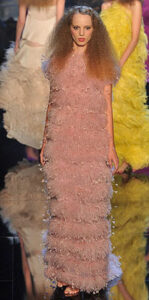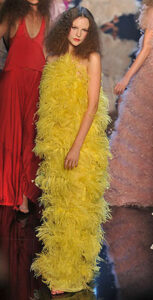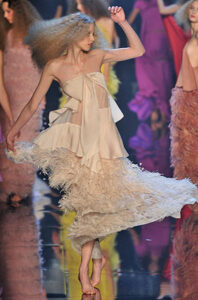 Then the long dresses are coming, with delicious volumes: rustles, feathers and frills are honored on pastels or very bright colors.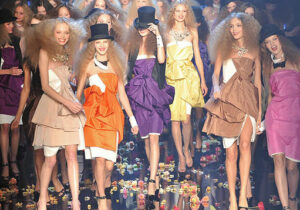 But since a birthday without surprise is not a birthday says Nathalie, the Sonia Rykiel daughter, thirty models created by various designers (Jean-Paul Gaultier, Margiela, Ralph Lauren, Christian Lacroix, Karl Lagerfeld and Cavalli between others…) come and go on the podium, paying homage to 40 years of revolutionary fashion.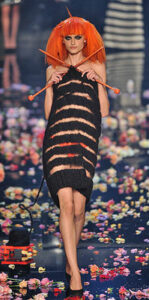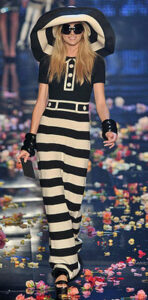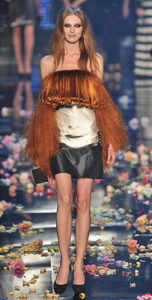 The stripes, the elegant black, the inscriptions and all that makes the Rykiel style is honored in the 30 passages, without forgetting the almost obligatory reference to blazing hair of the designer, symbol of a fashion legend.