A captivating Show at the Crazy Horse in Paris
On January 24, Passionata revealed in an extraordinary show, its new image and its last really glamour news, signed David LaChapelle
Famous feminine fine lingerie make, its pub campaigns make our men go crazy, Passionata dresses (and undresses !) women since twenty years, and constantly tries to sublimate the modern women by showing their femininity and by underlining their forms in underwear adapted to their desires and lifestyle.To follow the fashion world evolution, but also the communication world, Passionata changes its logo and for the occasion organized a big show at the Crazy Horse !Thus, the Italian make chose this sensual emblematic place to present on exclusivity its last promotional film and its new image.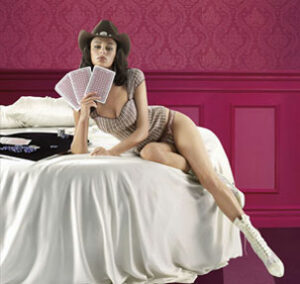 It's in this beauty and extravagance temple adorned with purple velvet, that seven girls with scarlets lips, sooty eyes and brightly coloured wigs, wearing the last Passionata lingerie collections, engaged themselves in some highly sensual scenes, mixing humor and seduction….In these five electric acts directed for Passionata, the dancers choreography is graduated, and the Crazy Horse lights sculptured their silhouettes…An electrifying spectacle offered to VIP, journalists and privileged customers !I know that many of you are going to be jealous when they will see the video and the photos of the spectacle on the official site… www.show.passionata.com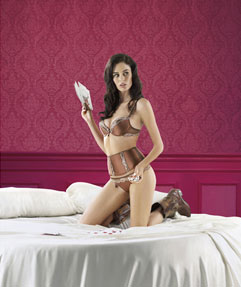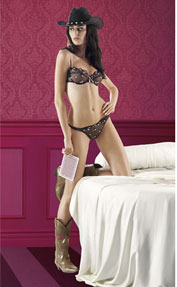 That gives ideas for Valentine's Day !