The new Puma Bag
The Puma Reality Bag in its collection Urban Mobility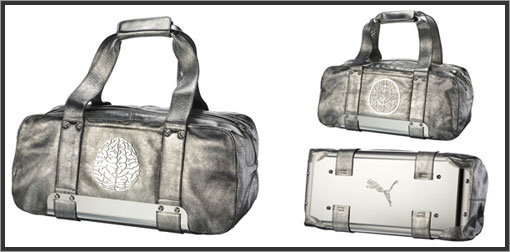 The Reality Baghas been construed by a group of young artists of the Serpentine Gallery, both in the exterior and interior aspect. The concept was to work on the mobility and to consider the bag as a portable art gallery.
The result of this team work are 1000 Reality Bags that will be available at the beginning of 2008 in some world selected stores.
Every bag costs 1400 dollars of which 100 dollars will be reserved to the Serpentine Gallery to help young artists.