Fuel prices in the Dominican Republic will remain unchanged for the week of January 14-20.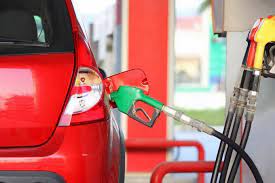 The Ministry of Industry and Commerce informed that as of this Saturday, Premium gasoline will remain at RD$293.60 per gallon and Regular at RD$274.50.
Regular diesel will remain at RD$221.60 per gallon and Optimum at RD$241.10.
Liquefied petroleum gas () will remain at RD$147.60 per gallon and natural gas at RD$28.97 per cubic meter.
A gallon of avtur will remain at RD$153.90, kerosene at RD$181.60 and fuel oil at RD$125.35.
EXPLANATION
Deputy Minister of Domestic Commerce, Ramon Perez Fermin, reported that the government will assume around RD$380 million to avoid the hikes in domestic fuels.
"It is opportune to clarify to the citizenship, that among many other factors, the retail prices of refined products depend to a great extent on the behavior of supply, demand and the punctual conditions of their markets, as well as the availability of inventories. In other words, not only the international value of crude oil, which for our country is expressed through the WTI, but also the price of gasoline, diesel and other finished products. As we already know, the reduction of WTI has been much more pronounced than that of distillates and as a consequence, the reduction in prices for our country has not been able to materialize proportionally", explained the official in a document.
Source: Almomento.net
Learn more: FUELS