The Dominican Society of Pathology informed that the Dominican Republic will host the XXXVI Central American and Caribbean Congress of Pathology, to be held in November 2024, in Punta Cana.
The president of the society, Dr. Jose Miguel Cruz-Arias, said that during a meeting of the Central American and Caribbean Association of Pathology, the country was awarded the venue of the event.
In addition, Dr. Cruz-Arias said that he will be in charge of the presidency of this association for the next two years.
The association has Pathology societies from Guatemala, Honduras, Nicaragua, Costa Rica, El Salvador, Panama and the Dominican Republic.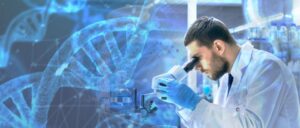 "To be in charge of an academic event that brings together high-level specialists is more than a challenge, it is a privilege, so we extend our invitation to resume the academy and shake hands in a face-to-face event, which God willing we will develop in two years in our country, we extend the warm welcome characteristic of the Caribbean to each and every one of our colleagues from Central America and beyond," said Dr. Cruz-Arias.
Learn More: EVENTS