The Dominican Association of Free Zones (Adozona) highlighted the improvements made by the Directorate General of Customs (DGA) in recent years and described as positive the impact of the advances in trade facilitation in the Dominican Republic.
Adozona expressed its views during a meeting with the Medical Devices and Pharmaceuticals Cluster and the DGA to discuss the good results of the medical devices sub-sector in the Free Trade Zones.
The president of Adozona, Luis José Bonilla Bojos, pointed out that the enactment of the new Customs law has allowed the modernization of its processes and the elimination of unnecessary barriers, which speeds up customs procedures and reduces associated costs.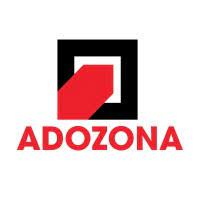 "This reduction in costs and time, which with the new law and the implementation of 24-hour clearance, which has significantly reduced waiting times and procedures for the release of goods, represent a great attraction for attracting foreign investment in our country," Bonilla Bojos said.
He added that these advances influence the competitiveness of the companies that operate at national level. "From the free zone sector, we value the efforts of the DGA to modernize and simplify customs processes in the Dominican Republic, because this contributes to the economic growth of the country," he said.
Adozona also highlighted the implementation of the DGA's Risk Engine, which is a modern technological platform that reduces inspection time for all types of goods, in order to streamline import and export processes.
The association reiterated its commitment to public-private partnerships to make the Dominican Republic the logistics hub par excellence in the region, and to continue promoting the development of the national economy.
Source: Eldinero.com
Learn more: HIGHLIGHTS