The Dominican Republic must take care of and preserve its environment because it is an island with a great dependence on tourism and its natural resources are its main attraction to attract visitors.
This was stated by the executive president of Cap Cana, Jorge Subero Medina, who emphasized that there is the will of the private tourism sector to take action in this regard, but it is a problem that must be addressed in many ways.
He said that citizen education is important and Ecored is working on focused workshops to "re-educate Dominicans"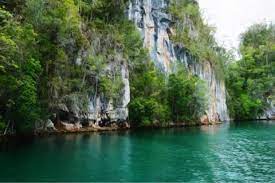 in waste management and environmental care.
He pointed out that sargasso is currently affecting the Dominican coasts and is a regional and country-wide problem, not only for tourism.
He emphasized that there are working groups with the Ministry of Tourism and special funds have been made available to investigate this problem and evaluate possible solutions.
Meanwhile, Christy Luciano, secretary of Ecored's board of directors emphasized that the entity has promoted research and projects for the care and preservation of the country's biodiversity and the rescue of native and endemic species in danger of extinction.
Source: Hoy.com
Learn more: HIGHLIGHTS