With an investment of approximately US$75 million, the U.S. franchise Best Western and the Dominican company Neon Lights Estate will develop three hotel projects aimed at executives, business people, tourists and families.
The projects will be located in the tourist areas of: Puerto Plata near the Gregorio Luperón Airport, in Punta Cana, at the entrance to Cabeza de Toro, and Juan Dolio on its Boulevard, seeking to offer a wide range of long and short stay hotels, at an affordable price, with the comfort and quality that characterizes them.
During the celebration of the Dominican Annual Tourism Exchange (DATE 2023) organized by the Association of Hotels and Tourism of the Dominican Republic (Asonahores), Neon Lights Estate, represented by its general manager, Juan Tomás Díaz Infante, signed the brand agreement with the executives of Best Westerns, Bill Clegg and Thomas Guilliano.
The executives explained that this project will create a wide range of jobs for the communities where it will operate, contributing to the development of tourism in the country.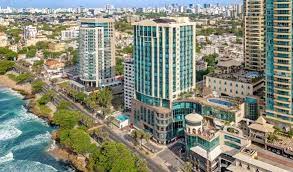 Under the "Best Westerns Plus" concept, the project will have 92 rooms per project, including regular rooms, suites and junior suites, as well as an events room, gym, laundry, dining room and common areas. Providing a welcoming, safe and comfortable space for its guests.
Currently, the projects are in the stage of the corresponding permits, so the executives of Neon Lights, asked the authorities to expedite the licenses, in order to start construction and to contribute to the development of the country.
The executives of Neon Lights thanked Best Western for the trust, allowing them to represent the brand in the Dominican Republic, and the increase of the tourist offer in the country.
Present at the press conference were Juan Tomás Díaz, general manager of Neon Lights Estates Corp; Camila Fernández CFO, and Miguel René de la Cruz, project director, who have had the vision for the development of this market niche.
About Best Western
Best Western is an American franchise founded in 1946, with operations in 4,700 hotels around the world, covering all market segments through 19 different concepts or brands. A global brand, which upon arriving in the country integrates the Dominican Republic to its portfolio of reservations and business, offering the destination within its network and membership club for customers, which to date has 50 million active members.
Source: Acento.com
Learn more: HOTELS