DR. Pedernales is the new tourism development in the Dominican Republic, where Iberostar Hotels & Resorts will be the operator of the first hotel in the destination, promoted by the Pro-Pedernales Trust, which was created by the Government, owner of all the land and infrastructure in the Cabo Rojo project, so the hoteliers will only be operators.
Pro-Pedernales has already started the bidding process for the construction company. "The Trust is bidding for the construction of the first hotel that will be operated by Iberostar, according to agreements at the moment. The hotel will be owned by the Trust and not by the chain that operates it," Sigmund Freund, head of the General Directorate of Public-Private Partnerships (DGAPP), tweeted.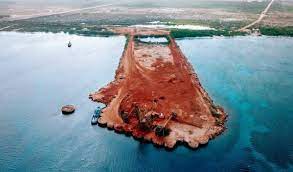 The hotel will be built on lot 10 and will have 580 rooms, of the 4,730 that will be part of Phase I of the Cabo Rojo project, according to Diario Libre. The hotel will be built on an area of 241,654 square meters and will have a convention hall, stores, restaurants, gym, spa, children's club, sports area and swimming pools, among other facilities, according to Hosteltur.
The Pro-Pedernales Trust was created by Decree 724-20 of December 22, 2020 and although it will start with funds from the Dominican government, the General Directorate of Public-Private Alliances foresees that private investment will be received for the major works.
As REPORTUR.mx reported, Pedernales will have the investment of the hotel companies Hilton, AMResorts, Marriott, Sunwing, Iberostar Group and Karisma Hotels & Resort, as it has signed a letter of commitment to start the construction of the hotels in the second half of this year.
President Luis Abinader assured at the time that the financing for this new destination is ready. He also revealed that US$2,245 million will be invested and the six hotel chains will operate in the first part of the project.
Learn more: HOTELS