According to diariolibre.com, the Ritz Carlton chain, considered one of the most important luxury companies in the world, is preparing to open its first all-access hotel in the Dominican Republic.
The complex, which will be inaugurated in the Punta Cana-Macao area, will house two of the chain's hotels. One of them will belong to its "Luxury Collection" and the other will be the "Ritz Carlton Punta Cana All Access".
These luxury hotels will be managed under the Marriott operation.
"They are two luxury flagships, operated by Marriott, and obviously the owners are us as a Dominican investment group, which receive great support from institutions such as AFPs and investment funds," said Yamil Isaías, executive vice president of Pioneer.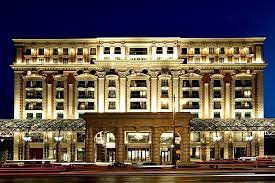 Isaías told Diario Libre that the Ritz Carlton complex will arrive in the Dominican Republic with 250 keys and 50 residential units, where properties will be sold under the brand of this hotel. A residential component and a community village with restaurants, bars and amphitheaters will be created in this same Punta Cana-Macao area.
"The project is in the final design stage. The team is currently in Washington D.C. with the global design team, and the idea is to finish it by the summer," said Isaías.
He also indicated that the project already has the necessary permits and between September and October they expect to be able to break ground.
The project will be carried out with an investment of approximately US$250 million in the first stage. This includes the 250 keys of the Ritz Carlton, the 300 keys of the Luxury Collection and the 50 Ritz Carlton branded properties.
Source: America-retail.com
Learn more: HOTELS