The activity will be held on October 15 and 16, 2022, at Rancho RDB.
Ecofest, a space for unique initiatives and events that connect sustainable tourism, ecological entrepreneurship and local artisanal and artistic proposals, is coming to the Dominican Republic.
The festival's mission is to motivate people to consider a more sustainable life, and to generate awareness with education on environmental care, circular economy and natural methods for the care of the body, mind and soul.
It was born as Corito Sostenible in Cabarete, supporting local artists and musicians through connecting people focused on sustainability and wellness.
Now, Corito Sostenible moves to Santo Domingo for the first time as EcofestRD, an eco-friendly festival that will be held during the weekend of October 15-16, 2022, at Rancho RDB.
It comes in a collaboration with local sustainable brands created by empowered and enterprising women: Ozeano Swimwear, AguaYrai, Ecovillage Maisha, Tour Impact and Ceroplast.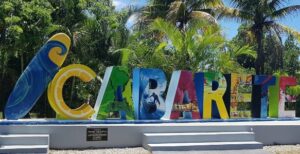 The program of activities includes market, live music, healing, eco workshops, live painting, kisd area, food, drinks, performances, camping, sunday brunch and pool area.
This will be the perfect opportunity to demonstrate on a larger scale that you can set an example of an alternative lifestyle and also through workshops and activities taught by local experts of all kinds, ensuring interesting connections and learning for all ages.
There will be no shortage of creative proposals such as recycled art, live painting, activities for children, camping and many more interactions and surprises from 11:00 in the morning, in a green space that also includes a wide variety of local cuisine and cocktails without waste.
A pioneer show in the country on how events should be in the future to ensure the care of our planet and why not, a space to bring together music, art and local talent in a different proposal that supports the sustainable development of the Dominican Republic.
Learn More: EVENTS