A fruit native from Africa but representative of the Dominican Republic
The tamarindo is a tropical fruit originating in East Africa but now exists in much of tropical Asia and Latin America, including the Dominican Republic. Its scientific name is "Tamarindus indica".
Description
These fruits are like bags, containing a pulp and covered, and within them lie the seeds. The seeds can be scraped to speed germination.
Tree
The tree may reach up to 20 m tall. The leaves of the tamarindo are usually 10 to 18 leaflets.It is found in places with warm semi-dry, but can also thrive in warm humid climates.
Their range of precipitation is 800 to 1,400 mm per year.
It grows at roadsides and is common around homes. It thrives well in deep soil with good drainage, loam-textured clays and a PH of 6.5 to 7.5, can however vegetate in slightly acid soil, grow in relatively poor or limestone soils provided they give you a good fertilization and be counted water for irrigation in dry periods.
Properties
Tamarindo is a refreshing and tempering the digestive tract; ideal laxative for its taste and its effects.
A small dose is used to combat the states of irritation of the digestive mucosa, for this purpose is frequently associated with other stronger purgatives, but irritating.
At higher doses acts as a mild laxative effects, and even in some individuals serves as an excellent laxative.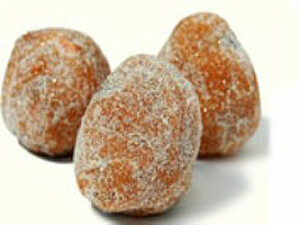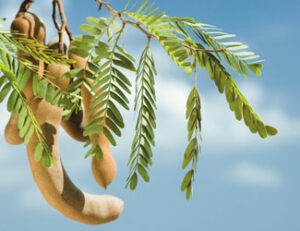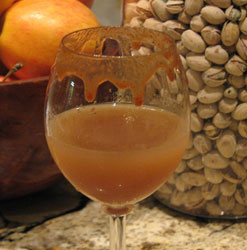 Preparations
Tamarindo Juce: Mix Tamarindo pulp with water an sugar, strain it and blend it again with ice.
Caramel spread of Tamarindo or Tamarindo Balls : Submerge tamarindos in boiling water for ten minutes. Strain the, and squeeze theme in order to obtain the pulp, which is then heated with sugar. Let it cool down and make balls.