Guatemalans Jonathan Solis and Diana Corleto won the gold medal at the VIII International Tournament held at the Coliseo Deportivo of this capital.
Solis and Corleto faced their compatriots Mariana Paiz and Christopher Martinez, whom they defeated in three hard-fought sets by 21-13, 18-21 and 21-14 in one of the home finals scheduled for Sunday.
In the semifinals, the winning pair defeated Canadians Ivan Li and Jeslyn Chow with a score of 21-7 and 21-19.
Paiz and Martinez took the silver and the bronze went to the athletes from the northern country.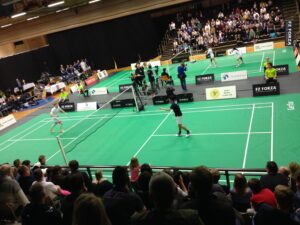 Guatemala will also have action in men's doubles with another duel between nationals Aníbal Marroquín and Solís against Rubén Castellanos and Martínez.
In the women's doubles, Corleto and Nikté Sotomayor will face Sharon Au and Chow, from Canada.
The VIII International Series started last Wednesday with the participation of more than 60 players from Mexico, United States, Canada, Peru, El Salvador, Sierra Leone, England, Portugal, Dominican Republic, Bulgaria, Hungary, Trinidad and Tobago, India and the host country.
Learn More: SPORTS