The leading golf course turf maintenance and Club Car brand presented its portfolio of electric and combustion vehicles at the event, and held a raffle for a luxury golf cart.
Caribbean Turf and Club Car joined forces to support golf in the Dominican Republic during the 6th edition of the PGA Tour Championship in Punta Cana. The event brought together golf lovers, top players, clients and superintendents, and featured a variety of electric and combustion vehicles, including the official launch of the new luxury golf cart brand, Garia.
The leading brand in golf course turf maintenance showed its support for the event, which hosted 120 international players, hand in hand with Grupo PuntaCana, an ideal setting to represent sustainability and tourism development in Dominican golf courses.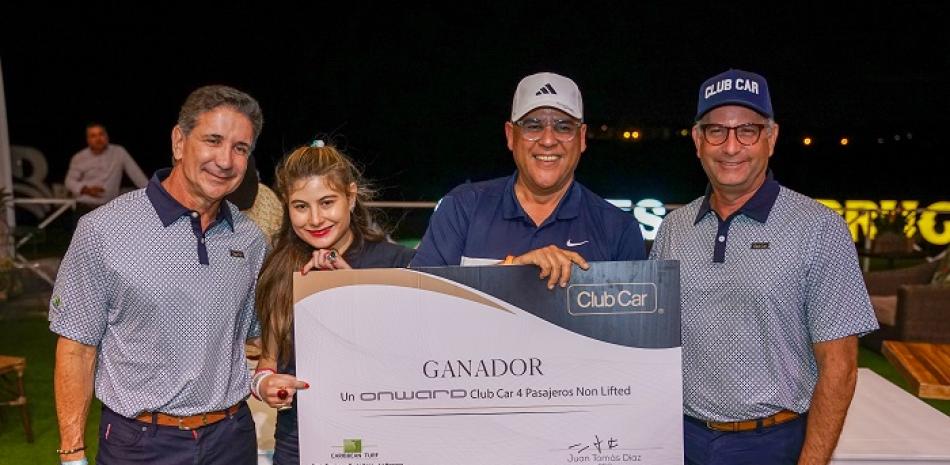 During the event, Caribbean Turf and Club Car held their customary raffle at the ProAm among local professional and amateur PGA Tour players for a four-passenger Onward model car, which was won by Mr. Danilo Bobadilla. The delivery was made by Veronica Diaz along with Caribbean Turf and Club Car executives.
The event had an impressive reach, with 4.8 billion digital and print impressions nationally and internationally in 153 countries, reaching 3.4 million viewers, and broadcast live on CBS and Golf Channel, as well as CDN Deportes and with replays on NBC, Foxsport, ESPN.
Caribbean Turf is known for its specialization in golf course turf maintenance and care, and has developed a wide range of specialized agroforestry tools and machinery for this purpose, including brands such as Club Car, Stihl, Polaris, Jacobsen, Trapp, Briggs and Stratton. The brand continues to add new models to its portfolio, offering a wide selection to its customers according to their needs.
Source: Diariosocialrd.com
Learn More: GOLF