Fintech platforms are a potential solution to the financial inclusion challenges facing the region, according to an IDB study.
The Dominican Republic is working on the implementation of QR code interoperability, a method that will allow payments to be made at any business from any financial institution using this system.
This is an initiative of which the Dominican Association of Fintech Companies (AdoFinTech) is part, an entity that has created a special table to help make this a reality, announced Jorge Mancebo, a member of the organization.
Mancebo pointed out that the interoperability of the QR code and open banking are some of the innovations that AdoFinTech is working on, together with regulators and other entities of the financial system, to contribute to financial inclusion, which is one of the association's objectives.
In the middle of the year, the Superintendency of Banks (SB) and the International Finance Corporation (IFC), of the World Bank Group, signed an agreement to carry out a pilot project to promote the adoption of the open banking scheme in the country.
Mancebo emphasized that these new systems will promote banking penetration in the Dominican Republic, which in 2021 stood at 51%, according to the World Bank's Global Findex.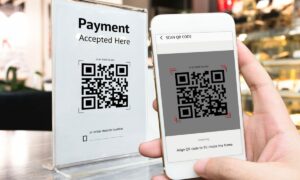 Country to host regional FinTech meeting
From the 15th to the 16th of this month, the Dominican Republic will bring together, for the first time, entrepreneurs, experts and potential investors at the Caricam Fintech & Insurtech Summit 2022, an event that seeks to position the Caribbean and Central America as a hub in this sector.
Mancebo explained that in this meeting, which is sponsored by AdoFinTech, new technological trends will be discussed and local entrepreneurs will have a space to present their proposals to attract capital.
The Caricam Fintech & Insurtech Summit 2022 will be an opportunity to generate new business and take advantage of the interest that investors have in fintech, which is due, among other factors, to the fact that investment firms in the United States, Europe and Asia have noticed a growing number of success stories and an improvement in talent in the region, according to the study Fintech in Latin America and the Caribbean: a consolidated ecosystem for recovery published this year by the Inter-American Development Bank (IDB).
This scenario will also serve to identify opportunities for collaboration between countries in the region, including Costa Rica, El Salvador, Guatemala and Honduras as participants.
Learn More: ECONOMY