The largest number of hotel projects are being developed in La Altagracia.
Between January and July 2022, 18 tourism projects have been approved, with an approximate investment of US$ 331.5 million.
The projects approved by the Tourism Development Council (Confotur), of the Ministry of Tourism, are being developed in Samaná, La Altagracia, La Romana and Santo Domingo.
Of the four provinces, La Altagracia will be the most impacted, with 12 projects approved.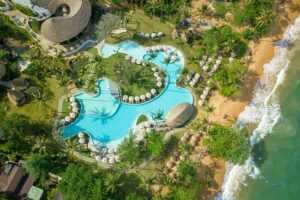 The total number of rooms to be built, according to the results of the evaluation of the tourism industry in July by the Ministry of Tourism (Mitur), is 8,875, of which more than 6,000 belong to the Downtown Punta Cana project, second stage.
Of these projects, three are hotels, 11 are real estate and three are mixed.
On Monday, August 1, Minister David Collado informed that in July the country received 735,064 non-resident visitors, for a total of 4,182,000 tourists so far in 2022.
Jobs
In the tourism sector, 100% of the jobs have been recovered, after the effects of the pandemic. As of June of this year, the number of employees was 173,345, in some 6,381 companies.
According to Mitur data, when comparing June 2019 before the pandemic, to June 2022 there are 840 more jobs.
As for companies, there are 289 companies in the tourism sector more than in June 2019. However, in that same month of 2021, the number was higher registering 6 thousand 873 , that is, 492 less to June 2022.
learn More:tourism