During the 42nd version of ANATO's Vitrina Turística, the Minister of Tourism of the Dominican Republic, David Collado, highlighted the great tourism potential of the North Coast and especially of Santiago de los Caballeros, the second most important city in the country, which has more than one million inhabitants. The destination has an investment of approximately US$4 million to position the "Heart City" as a true tourist province with an extensive offer in connectivity, lodging and leisure.
"The time has come for Santiago de los Caballeros to become one of the most important international destinations in the entire Caribbean region. Its connectivity and differential infrastructure have turned it into a modern metropolis, which offers millions of tourists, beyond its beaches, innovative proposals at the gastronomic, ecological, sports and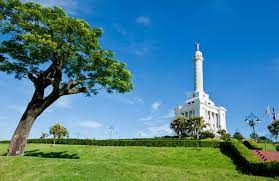 business levels. The city has four relevant convention centers, and another four are under construction," said Minister Collado.
To meet this objective, alliances will be established between the public and private sectors to promote the increase of visitors from different countries, such as Colombia, Peru, Mexico, Venezuela and Ecuador to Santiago de los Caballeros.
"In Santiago we have a diverse tourism proposal, which must be recognized in these international spaces. Our offer, which ranges from gastronomy to culture, deserves to be in these platforms that ratify the vision of the Cluster and the entities present here," said Paulino.
The Dominican delegation, which is visiting the country as part of the Anato Tourism Showcase, is headed by David Collado, Minister of Tourism and General Coordinator of the Tourism Cabinet; and 64 other delegates, including Ramón Paulino, leader of the Santiago Tourism Destination Cluster, and renowned representatives of sector associations and important businessmen.
Source: Technocio.com
Learn more: TOURIMS