Fishing tourism to be promoted at Tourism Festival dedicated to Vice President Raquel Peña
Dominican Republic declared as "Preferred Destination for International Bass Fishing Tourism in the Caribbean".
The International Federation of Fishing Federation of the United States (IFFBA), declared the Dominican Republic as a "Preferred International Bass Fishing Tourism Destination in the Caribbean". The entity has more than 170 million members, 70 million of them in North America and Canada.
The declaration serves as a reason for the Miguel De Peña Foundation and the Public-Private Table of Nature Tourism to announce the realization of the Annual International Festival of Rural Nature Tourism and Bass Fishing, an event that will be dedicated to the Vice President of the Republic, Raquel Peña.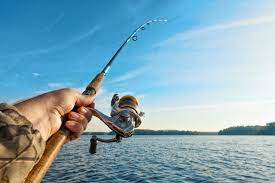 The activity, coordinated by the Vice-Ministry of Destinations of the Ministry of Tourism, will be held on October 29 and 30 of this year, at the Natura Bass Marina, in Hatillo Lake, and has the objective of promoting nature tourism and the economic development of the area of the province of Sanchez Ramirez.
The Fishing Tourism Festival will have as a special guest the island of Puerto Rico to consolidate the Dominican-Puerto Rican union,
with the support of the Commercial Office of Puerto Rico in the country, which plans to bring Puerto Rican fishermen tourists with their boats to the event, in agreement with the company Ferrys del Caribe.
During the inaugural ceremony of the International Recreational Bass Fishing Tourism Festival, Dr. Arthur Bronson will be recognized as a distinguished visitor and promoter of the International Recreational Bass Fishing Tourism.
The resolution was approved by the Chapter House of the Cotuí City Council.
Learn More: Events