National and international hotel chains are getting ready today for the traditional fair "Dominican Annual Tourism Exchange", which will begin tomorrow in Punta Cana, one of the most frequented destinations in this country.
The Dominican Association of Hotels and Tourism (Asonahores) said that the event, to be held from the 26th to the 28th, aims to promote the main attractions of the Caribbean island and contribute to the recovery of the national economy.
Andrés Marranzini, executive vice-president of Asonahores, said that this fair is the scenario where the main issuing markets converge with the hotel sector.
The event is a demonstration of the country's commitment to the growth of the national tourism industry, said Marranzini.
During the fair there will be business rounds, press conferences and several activities, including the Dominican night, to be held on April 27 at the recently inaugurated Katmandu Punta Cana theme park.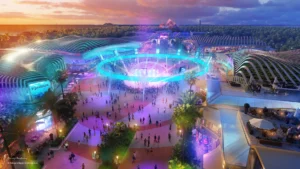 The Dominican Republic broke the record for vacationer arrivals in the first quarter of this year with the visit of almost three million tourists.
Tourism Minister David Collado said last week that from January to March, 2,76,171 people passed through the Caribbean nation by air alone, a figure 21% higher than that registered in the same period of 2022.
Collado indicated that 806,527 cruise passengers also chose Santo Domingo as their destination during that period, for a total of 2,882,698 visitors in the first quarter.
He predicted that by the end of 2023, if no extraordinary event occurs, the country will welcome 7.8 million visitors, which he described as another record number in the tourism sector.
Source: Barrigaverde.net
Learn More: TOURISM