The Jarabacoa Tourism Cluster is working hard to present its natural, adventure, gastronomic, ecotourism and cultural attractions through its first ecotourism guide.
The informative tool will bring a current and high quality content whose pages will reflect everything that nationals and foreigners can find when visiting the municipality, whose cool temperatures make it worthy of being called by many as the "city of eternal spring".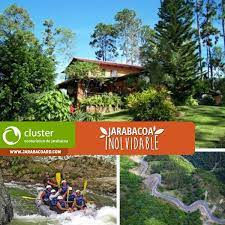 "The guide will serve as an excellent tool to promote Jarabacoa as a destination, increase the flow of visitors and boost the local economy," said the president of the cluster, Alba Iris
Rodríguez.
The executive said that in the informative document the reader will find a brief profile of the destination, places for adventure experiences, nature tourism, alternative tourism, gastronomy, lodging, cultural tourism, among other attractions.
The Jarabacoa Ecotourism Guide will be written in Spanish and English, in digital and physical formats, and will be distributed at strategic points such as Ministry of Tourism offices in Constanza, La Vega and Jarabacoa; information points in the Colonial City and cruise ship promotion offices. It will also be distributed at the Jarabacoa Tourism Cluster and the most important businesses in the destination.
Source: Mitur.gob.do
Learn more: TOURISM